APPROACH TO COUNSELLING AND
When it comes to counselling and psychotherapy there is no sure-shot, one-way-is-the-right-way approach that can be taken. Counselling for any client revolves around specific attributes related to that client, for example the issue at hand, the readiness for change, how receptive a client is, their rate of growth, the degree to which they feel safe as well as their personality traits, specific life experiences and general outlook to life. Alongside these variables it is helpful if one views counselling and psychotherapy as an adventure and journey where one is continually achieving little and long term goals, ever growing and steadily moving forward. 
As a counsellor or psychotherapist it's interesting to figure out the best approach that will work for each and every client. Some clients do really well with Cognitive Behaviour Therapy and make huge leaps, others get caught in the web of their thoughts and thrive better when they use Art Therapy. Some clients relate with imagery exercises or Gestalt techniques like the Empty Chair, while others prefer more tangible methods to grapple with what they are trying to understand. Each client is different, responding to different techniques in different ways. At Yellow Brick Counseling we try our best to approach each client with understanding, expertise and tailor counselling and psychotherapy to what suits them best.
SOME APPROACHES USED AT YELLOW BRICK COUNSELING:
Trauma Informed Practice
Dance and Movement Therapy DMT
Internal Family Systems IFS
Narrative Therapy
Cognitive Behavioural Therapy CBT
Acceptance and Commitment Therapy ACT
Mindfulness
Psychodynamic Approach
Mindfulness
Solution Focused Therapy
Strengths-Based Approach
Transactional Analysis TA
Attachment Theory
Gestalt Techniques
Somatic Awareness
Person-Centred Approach
Humanistic Approach
Integrative Approach
I find that an integrative approach is
in tools and can address a vast range of clientele and issues.
Alongside other therapy techniques Art Therapy and Eye Movement Desensitization and Reprocessing (EMDR) are specialized Trauma-Informed psychotherapy approaches that are used with many clients.
Many people inquire about Art Therapy. They want to know how it works, how it would benefit them and how art can be used to further their counselling and psychotherapy goals. In 1942 a British artist, Adrian Hill discovered the incredible benefits of drawing and painting while recovering from an awful bout of tuberculosis, and that's where the term "art therapy" comes from. Today psychologists and counsellors use more than just painting and drawing to work with clients.
WHAT IS ART THERAPY AND HOW DOES IT WORK?
Art therapy is a technique that springs from the idea that creative expression can bring hope, foster healing and mental well-being. It is a trauma-informed psychotherapy approach in which clients – facilitated by the art therapist, use art media, the creative process, and the resulting artwork to explore their feelings, reconcile emotional conflicts, foster self-awareness, manage behaviour and addictions, develop social skills, improve reality orientation, reduce anxiety, increase self-esteem and process trauma.
Creative expression is a brilliant way to interact with big feelings and things that are too difficult to articulate and talk about.  It helps make abstract feelings and sensations in the body more tangible so one can interact with these parts of themselves with ease. It provides the opportunity for vulnerabilities to be unpacked in a way that is non-threatening and gentle. Creativity gives clients the safety they need to touch things that otherwise might be too scary for them. This space and freedom of expression allows clients to continue to deepen the process of exploration, realization, understanding and healing.
"In art there are no mistakes, only discoveries…"
DOES ART THERAPY ACTUALLY WORK?
Creativity requires using the right side of the brain. This is the creative, emotional /feeling part of the brain. Using this part of the brain helps bypass our cognition, inhibition, logical thinking and reasoning. This is valuable because there are many insights to be gained when we leave our defenses behind. Art therapy has been shown to be an effective mental health treatment for individuals who have experienced depression, trauma, medical illness, and social difficulties. So yes, art therapy actually does work.
WHO CAN USE ART THERAPY?
Absolutely anyone can use creative expression and art, from children to teens, adults and older folk. The processes involved are the same. Expressing via painting, clay work, colouring, collage making, sculpture, psychodrama, and movement is what is most important. Let curiosity be your guide.
WHAT IS THE BENEFIT OF USING ART THERAPY?
Using art therapy has a myriad of benefits. Using metaphors, colours, clay and other means of expression cause things to shift inside. A few benefits are mentioned below:
The integration of cognitive, emotional and sensory processes.
Building, creating and nurturing of internal resources that support self- esteem, confidence and safety.
Working through personal issues and trauma.
A safe and supportive environment to explore parts of yourself that you don't like or normally keep hidden.
Acceptance and compassion of all parts of self.
Support, expression and acknowledgement of the difficult times in your life.
The ability to express what is on the inside in a way that is safer and more empowering than words alone.
Learning healthy ways to cope with what's going on inside and around you.
DO I HAVE TO BE GOOD AT ART TO DO ART THERAPY?
Absolutely not. It is not an art competition. It is about allowing yourself the permission and freedom to express yourself. This maybe something you have struggled to do for years. Let it out, it might surprise you. Although it may seem different and unnatural at first you will very quickly see how the creative process can be one of the most rewarding experiences you could have.
EYE MOVEMENT DESENSITIZATION AND REPROCESSING (EMDR)
When a traumatic event occurs, it overwhelms the brain's natural ability to heal, inhibiting distressing memories from being processed fully in a healthy natural way. Recalling the trauma may feel as bad as experiencing it for the first time. It can also significantly impact a person's core beliefs about themselves and the world around them. For example, a person who was abandoned as a child believes "I am not worthy" or "I am unlovable." Many moments of distress, trauma and pain are stored in the form of unprocessed memories containing images, emotions, sensations and negative cognitions about self, associated with the many difficult situations the child has lived through. These traumatic experiences are too much for a child to process and as a result become frozen in time in their mind, generating negative symptoms such as flashbacks, fear and anxiety.
EMDR allows the brain to process negative memories in a safe controlled way. Once treatment is complete, you will no longer relive the trauma or feel disturbed when you think about old memories that previously caused deep distress. Flashbacks and nightmares will cease. You will still recall what happened, but it will not be nearly as upsetting as it was to you before you started EMDR. This is because EMDR is the little nudge or shake that is provided to the brain in order to help unblock the pathways and allow processing to become unstuck and continue to a point of resolution. As a result, you are desensitised to the negative emotions, physical sensations and beliefs associated with distressing memories.  
With EMDR you don't need to process every single unpleasant memory. The positive outcomes of the treatment are generalized to the smaller memories and neural networks once the most painful, or earliest memories have been processed and desensitized.   EMDR can also still be effective when there is no specific memory to target or if the memory exists, but is vague and without detail.
All of us have the ability and power to heal. Sometimes we just need a little help. EMDR acts as the scaffolding and supports the brain while it processes memories and does all the hard work.
WHAT DOES AN EMDR SESSION LOOK LIKE?
An EMDR session starts with your counsellor lighting up the neural pathways in your brain by way of history taking. During this process you will be encouraged to recall positive happy memories too. Sessions will progress to recalling specific details from a traumatic event that you wish to resolve. While you focus on the upsetting event, the counsellor will begin what is known as 'bilateral stimulation.' This can be administered in a number of ways, but is traditionally done by asking you to follow a pen with your eyes while it moves rapidly from side to side in front of your face. At Yellow Brick Counseling we use butterfly hugs for bilateral stimulation. 
The client will be guided to notice what comes to mind after each set of bilateral stimulation. You may experience shifts in insight or changes in images, feelings, or beliefs regarding the event you are processing.
This bilateral stimulation is repeated in sets with pauses in between for reflection, or questions from the counsellor with the aim of reducing distress. Whilst this bilateral stimulation may be reminiscent of hypnosis, in EMDR you remain fully conscious and are in control at all times.  
Following an EMDR session, people have reported changes to the way they perceive previously distressing memories. Some note that the memory is less vivid and more distant, others describe feeling empowered by the experiences that once destabilised them. The value of EMDR is that in addition to diminishing negative symptoms, the core beliefs that a person holds about themselves and the world around them are reprocessed in a more adaptive and realistic way.
WHO MIGHT BENEFIT FROM EMDR?
Whilst EMDR was originally established as a treatment for PTSD, contemporary research has found it to be effective in treating an array of clinical issues arising from traumatic or distressing life events. This includes, but is not limited to, depression, anxiety, stress, grief, phobias, addictions, trauma and dissociation.
WHAT ARE THE ADVANTAGES OF EMDR?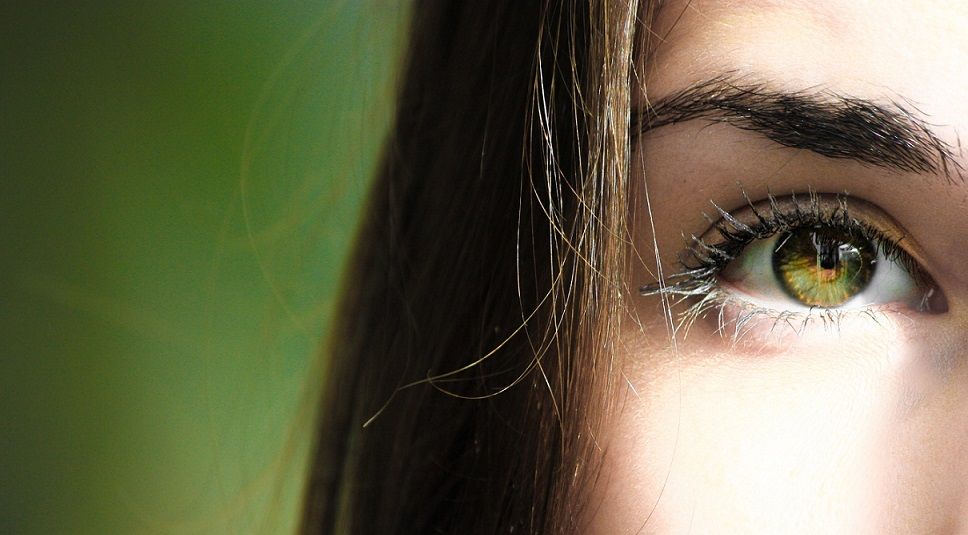 Non-intrusive
Non-threatening
Permanent resolution of issues.
The ability to transform self-limiting beliefs into beliefs that support your goals and desires for your life.
Healing of trauma, flashbacks, night terrors and dissociation.
Ongoing self-improvement.
Relatively quick results compared to talk therapy.
Improves the ability to live a holistic life.
HOW LONG DOES EMDR TAKE?
Whilst EMDR has been found to be comparable to more traditional treatments (such as talk therapy or exposure therapy), it is believed that results can be achieved in a much shorter timeframe than when using other therapeutic approaches. There is no one-size-fits-all approach to trauma therapy, and that includes with EMDR. Whilst results can be seen very quickly, it is important to be aware that for long standing, complex trauma, this work can still take a significant period of time.
WHAT CAN YOU DO TO BEGIN TO PREPARE FOR EMDR?
Recognize the things and people who are supportive towards you.
Develop some kind of self-care routine, maybe yoga, meditation, or going out for a walk or any other type of exercise, whatever works for you. It doesn't have to be for long, even just 10 minutes a day.
Start writing down the things you are grateful for, the things that make you smile and bring you joy. You could try noting the happy memories that you have had.
Whether you start on our own or not, please feel free to book a session and reach out to get the support you need today.
For more information about EMDR visit: www.emdraa.org and www.emdria.org
WHY CHOOSE ANU AS YOUR EMDR PRACTITIONER?
Anu Bhagwat is an excellent EMDR practitioner, she will listen to you, understand what you want to achieve and help you get there whilst keeping in mind what you can handle. She is gentle, capable and creative in her approach.
Anu is an active member of The EMDR Association of Australia (EMDRAA) and The EMDR Association of India (EMDRI). After her Master's degree in Applied Psychology in 2010 she continued to grow and learn new techniques and approaches to help her clients. She has been practicing EMDR professionally since 2014 and has changed many lives.